Creative Caregiving Solutions: A Peaceful Approach to Navigating Your Relationship with Your Aging Loved One is a book for family, friends, and caregivers struggling with loved ones who are resistant to engaging in care. It is designed to reduce discord and encourage more productive communication between caregivers like you and the people you are caring for.
My name is Joan Foust. I am an RN Care Manager with years of specialized experience smoothing out the complex relationship dynamics that often arise around caring for our loved ones.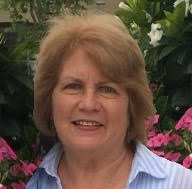 I would like to welcome you on a journey toward a more peaceful relationship with those that you care for.
After having been a hospital nurse and later a director of professional services at a large home health agency, I assisted patients and families for years as a geriatric care manager. I understand the complexities and challenges of accompanying a loved one as they age from both a professional standpoint and a personal one since I was involved with the care of both my parents and several relatives.
Your role is not an easy one. I can relate to the highs and lows you are experiencing.
In 1998, I started my own company, HomeLife Services, LLC. Nicknamed "The Dream Team," by an eldercare attorney whose clients we cared for, my nurses and social workers and I have had success with the most uncooperative patients, even when others before us tried.
This is true not so much because of what we do, but because of how we do it.
In my work I discovered that there is always a solution to the issues that seniors encounter. Through much trial and error, we developed a compassionate model of care that enhances the relationship between aging seniors and their caregivers. Based on having the utmost respect for patients, we call upon the values of respect, honesty, active listening, patience, optimism, and more to create an environment where a positive outcome is not only possible, but likely.
My philosophy and our compelling success stories are at the heart of my book.
My team and I have been determined to give patients the best quality of life possible despite their challenges. Some of the most important work we have done is teaching family members a different way of relating with their loved one that was more likely to be effective.
In Creative Caregiving Solutions I demonstrate how concentrating fully on the patient, accepting their worldview, and using validating language sets up a scenario where patients begin to trust the caregivers enough to soften their resistance and become more compliant. In the book I offer a way to think about how to create solutions that work for all, promote the autonomy of the patient, and allow them to experience more joy in their senior years. This, in turn, can make your job easier and less frustrating.
Having refined my approach for years, I now share it with you in my book so you can experience similar success when caring for your loved ones.
I applaud your unselfish efforts on behalf of your family member, and I wish you luck as you begin your journey to learn new, more successful ways to relate and care for them.
Warm Regards,
Joan