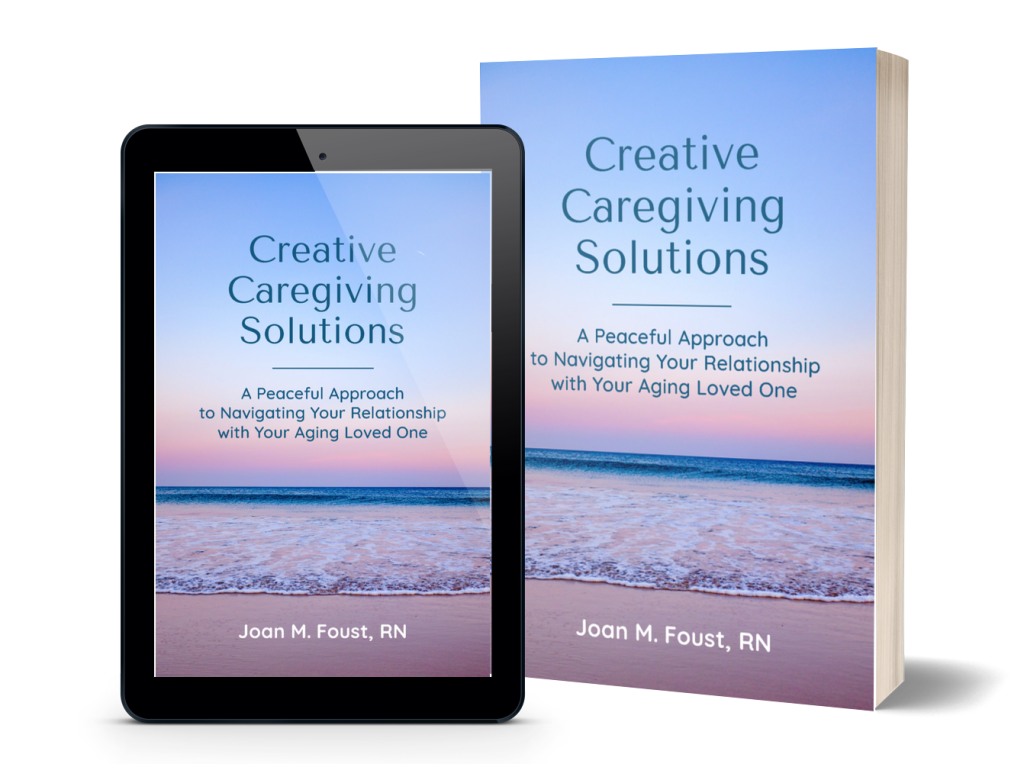 A comforting resource for anyone caring for an aging or ill family member.
Older family members value their independence and worry about someone else being in charge of their health care, even when it's necessary. They can easily become resistant to changes, both big and small, and may be perceived as difficult.
Their caregivers are often busy and stressed, having just added this role on top of their jobs, children, and other responsibilities. In their efforts to get things done as expediently as possible, they can come across as bossy.
Both parties may react by struggling for control, which only increases the tension.
Creative Caregiving Solutions is designed to help you and your loved one navigate this challenge more peacefully.
Joan M. Foust, R.N., is known as a "people whisperer," especially when it comes to caring for senior adults and those with memory loss. As the founder of a care management company, she and her staff have had success with even the most uncooperative patients, even when others before them have tried.
The approach Joan developed for dealing with difficult situations and intractable problems is calm and solution- oriented, and resolves even longstanding issues. It is based on a list of principles that strengthen the connection between the caregiver and the patient.
Each chapter includes engaging, real-life stories that demonstrate her creative, flexible approach in action.
Throughout the book, you will find the tools you need to communicate more effectively and solve the many problems inherent in caregiving. You can decrease your stress and improve their cooperation while ensuring your loved one remains happy, healthy, and safe.
Creative Caregiving Solutions teaches you how to:
Establish appropriate boundaries so both parties get their needs met
Listen and communicate more effectively for better outcomes
Speak to your loved one differently in order to gain compliance
Use tested problem-solving and de-escalation techniques to reduce friction
Reduce your stress and frustration to avoid burnout
Feel more in control and more positive about your relationship
Enhance your family member's well-being by encouraging independence
Develop greater resilience so you feel more optimistic and hopeful
Copyright © 2023 by Joan M. Foust
Publisher ‏ : ‎ HomeLife Press
Language ‏ : ‎ English
Paperback ‏ : ‎ 250 pages
ISBN-13 ‏ : ‎ 979-8-9879564-0-3
Dimensions ‏ : ‎ 6 x 9 inches